Marcus Dixler
UX Designer
UX is my new frontier. With experience in freelance website design and content management for both commercial and non-profit, I've now embarked on informed design, customized to the users experience and purpose.
Background:
Random House publishers has a site showcasing children's books – RHCBooks.com. Each book is described in detail, and then the site links to various options to purchase from external distributors.
The Challenge:
Redesign and convert their individual product pages into functional purchase pages so visitors do not need to leave the site to purchase the books.
The Process:
By first researching the children's book industry, meeting with users, and analyzing the data, I was able to brainstorm and ideate a new design. 
The Result:
The end products of a few weeks were prototypes faithful to the goals and brand of Random House, informed by the challenges of the industry, the company and the customers.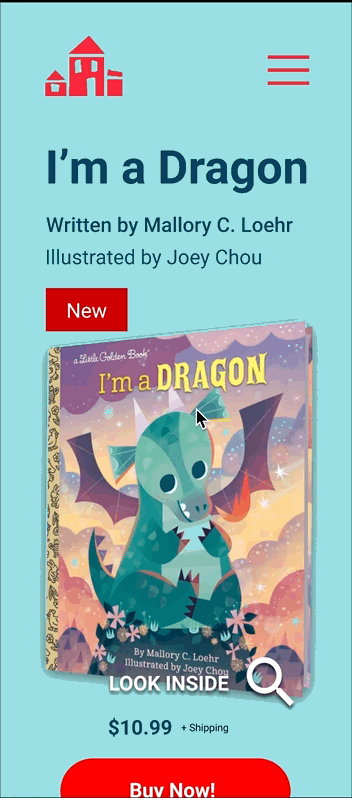 UX Process
Research —

 

paper reviews, competitive analysis, interviews, contextual inquiries, surveys etc
Ideation —

 

brainstorming, diverging and converging on ideas, customer journey, persona etc
Wireframe —

 

ideas, sketches, brainstorming, what worked and what didn't, testing results, iterations
Design —

 

fleshed out design, test/feedback, iterations, final design
Prototype —

 

user testing, iteration, towards development (if you did)
Including related pictures of you and your team doing a design challenge, drawing wireframes, having user testing sessions and the iterated designs are all very important things to include in this section.
Extra things to include (if you wish)
Working prototype demo —

 

iframe embed to allow users to play with it
Papers published from the project, awards received, conferences, scholarhips etc —

 

showing your achievement and dedication to the project
Conclusion —

 

what you learned and what you will be doing next
Additional tips
Include big enough images with good resolutions (compressed images)
Describe transitions from one stage to another
Include constraints/obstacles during the project (or have it down somewhere in your notes) —

 

useful when doing interviews. What went well, what didn't and how you overcame those situations as a team/individual
Avoid too much text —

 

you will get a chance to explain later
Sometimes, people have two versions: 1) Short, picture-focused version, 2) Case study —

 

this is also a good way to show your work
Try to find inspirations —

 

find UX professionals' portfolio websites that you think are fantastic and learn from those by comparing it to your own.
Wireframes and Prototypes